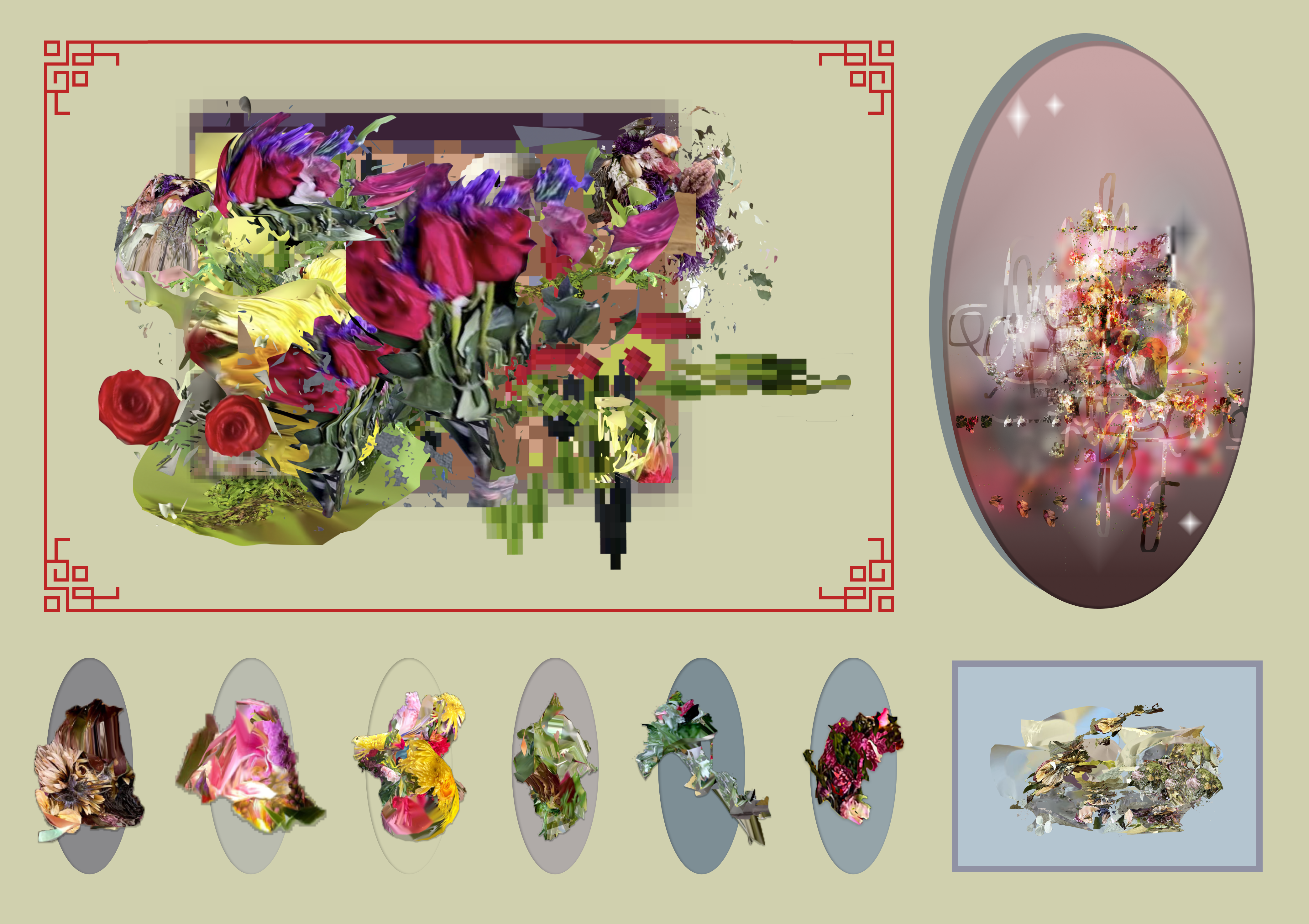 View Tokonoma (Interactive) ↗
This piece was created for the 2021 edition of The Wrong Biennale. Thanks to Andres Manniste for inviting me to participate in his pavilion, Art was only a substitute for the internet.
=================
Tokonoma (Interactive) is an interactive, web based piece.
A tokonoma is an alcove in traditional Japanese homes, used for displaying ikebana (flower arrangements) and other objets d'art for guests to admire. Tokonomas may change seasonally, or at the creator's discretion.
Taking cues from Frazer's "IRL" ikebana practice, Tokonoma (Interactive) explores the question of "what would a digital dwelling look like?" Are there precious or sentimental artifacts one would like to show off to visitors?
Mackenzie Davidson developed Tokonoma (Interactive).